&nbsp &nbsp &nbsp Click this: Brochure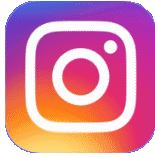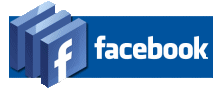 Home &nbsp &nbsp Homes & Buildings &nbsp &nbsp Transportation &nbsp &nbsp Environmental Restoration &nbsp &nbsp Important Links &nbsp &nbsp News &nbsp &nbsp 50by30niagara@gmail.com

<






Homes and buildings
 * Buildings are responsible for approximately 40% of all municipal
  emissions Focusing on energy retrofits significantly reduces energy 
  demand, while switching to heat pumps eliminates the rest.
* Encourage the adoption of retrofits for maximum energy efficiency.
* 1 foot thick walls, 2-3 feet insulation in attics (R60 & R100).
* Require all new builds and retrofits to be fossil-fuel free.
* Require all home sales to convert to fossil-fuel free energy. 
* Require that all furnace replacements be fossil-fuel free.
* Develop an energy transition plan template for homes & businesses.
* By 2024 have a Green Development Plan completed.
* Establish a District Heating Utility Company.
* Begin feasibility studies for the downtown cores in 2023.
* Have the downtown projects completed by 2028.
* Have all residences and buildings fossil-fuel free by 2045.
| | |
| --- | --- |
| &nbsp &nbsp &nbsp | Capped Natural Gas Line |
| | |
| --- | --- |
| &nbsp &nbsp | &nbsp &nbsp Air to Air Heat Pump |
Eco Homes - Sustainable & Green - Build or Renovate Better - Ecohome &nbsp &nbsp Getting off gas: A how-to guide to get fossil fuels out of your home &nbsp &nbsp
---
The Science Behind a Net Zero Home &nbsp &nbsp Calculator2 - Ontario Clean Air Alliance &nbsp &nbsp Canada Greener Homes Grant (nrcan.gc.ca) &nbsp &nbsp
---
Heating and Cooling With a Heat Pump &nbsp &nbsp Ontario Geothermal Association: Growing - The Heating & Cooling Industry - OGACANADA &nbsp &nbsp
---
Electrify your home - Electrify Now &nbsp &nbsp Global. Reliable. Sustainable - Enwave Energy Corporation &nbsp &nbsp District Heating - International District Energy Association





Our mailing address is: 50by30Niagara@gmail.com

Want to change how you receive these emails?
You can update your preferences. or unsubscribe from this list.